Scrap Metal dealers near me
Scrap shop near me:As our world becomes more and more focused on sustainability and reducing Recyclable waste, there has been a growing interest in finding ways to recycle and reuse materials. One of the most valuable resources for recycling is scrap metal. Scrap metal can be melted down and used to create new products, saving energy and reducing Scrap. But where can you find scrap metal dealers or kabadiwalas near you? In this blog, we'll explore the benefits of recycling scrap metal, and how you can find scrap shops and dealers in your area.
Benefits of Recycling Scrap Metal
Recycling scrap metal has numerous benefits. First, it reduces the amount of recyclable waste going into landfills, which helps to conserve natural resources and reduce pollution. Second, recycling scrap metal saves energy. Producing new metal products from recycled scrap metal requires less energy than producing them from raw materials. Third, recycling scrap metal helps to reduce greenhouse gas emissions. When metal is recycled, it produces fewer emissions than producing new metal from raw materials.
Finding a Scrap Shop Near You
If you have scrap metal that you want to recycle, you may be wondering where to find a scrap shop or dealer near you. One of the easiest ways to find a scrap shop is to do a search online. Simply type "scrap shop near me" into your favourite google search engine, and you should see a list of nearby scrap shops and dealers. You can also search for "scrap metal dealers near me" or "kabadiwala near me" to find local options.
If you search online for these keywords, you will find REUZE (Online Scrap collection & Recycling services) in your neighbourhood. We buy all types of Recyclable scrap waste in one go. We are your scrap pickup companion, download Reuze App.
To know the today's Scrap rate or the value of your Scrap, check our scrap pricelist HERE. If you ok with the pricelist, book your Scrap collection service in Seconds. Our team is on the way to clear your Junk in Minutes.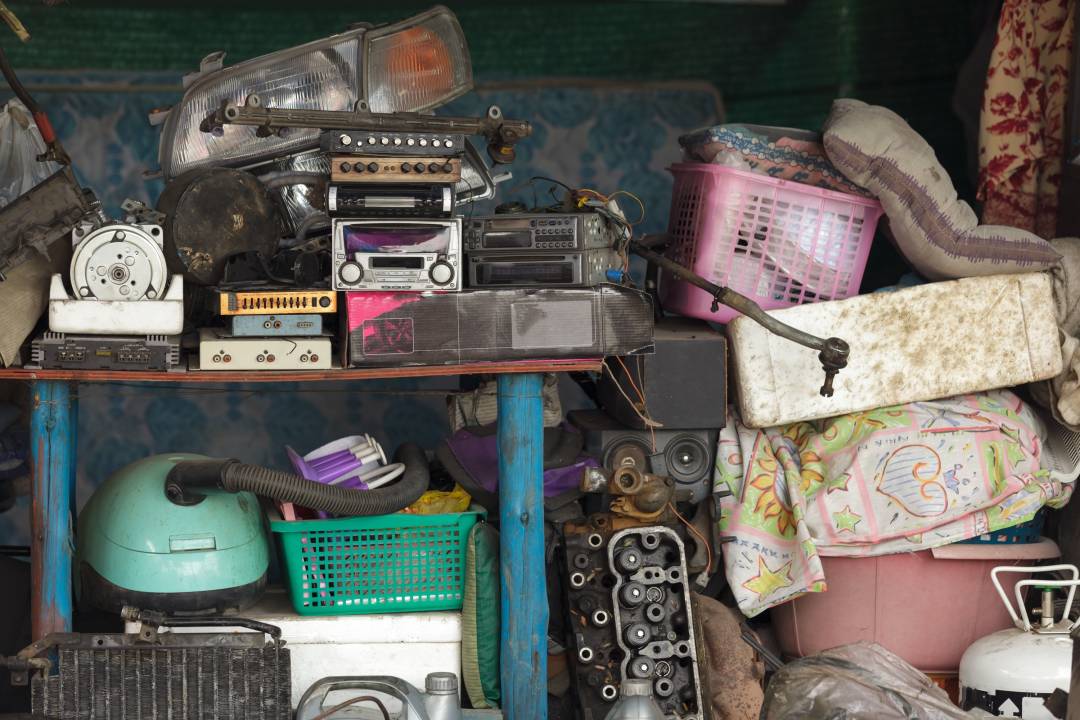 Why Reuze (Online Scrap Buyers)
1) 24/7 customer Helpline.
2) We Recycle and Donate your Scrap.
3) No rescheduling, Free pickup service.
4) Perform any heavy lifting on our own.
5) Mobile friendly App for your convenience.
6) Our branches are spread all around the city.
7) Digital Weighing Machine up to 200KG capacity.
8) Best Scrap value, No bargaining, on-time pickup.
9) Our personnel are kind and well-trained to serve you.
One call Does it all! if you have any queries or concerns related to our Scrap pickup service. Please check our FAQ list or connect with us on call or WhatsApp us at 88867 11101 / 88867 11102. We're glad to assist you!
Another option is to check with your local government or recycling center. Many cities and towns have programs for recycling scrap metal, and they may be able to provide you with a list of local scrap shops and dealers.
Things to Consider When Choosing a Scrap Shop
When choosing a scrap shop, there are a few things to consider. First, look for a shop that is licensed and insured. This will help ensure that they are operating legally and safely. Second, consider the types of metal that the shop accepts. Some shops may specialize in certain types of metal, while others may accept a wide variety. Third, check the prices that the shop pays for scrap metal. Prices can vary from shop to shop, so it's worth shopping around to find the best deal.
Conclusion
Recycling scrap metal is a great way to reduce waste, conserve natural resources, and save energy. If you have scrap metal that you want to recycle, there are likely scrap shops and dealers near you that can help or else connect with Reuze online scrap buyers in your neighbourhood. We are registered with the government. Our scrap pricelist available on our website and its always up to date. We collect anything and recycle everything. We made booking Easy, download Reuze App, its more convenient.
There are other options available to dispose your Scrap, do a quick search online or checking with your local government or recycling center, you can find a reputable shop that will pay you for your scrap metal. Remember to look for a licensed and insured shop, consider the types of metal they accept, and compare prices to find the best deal.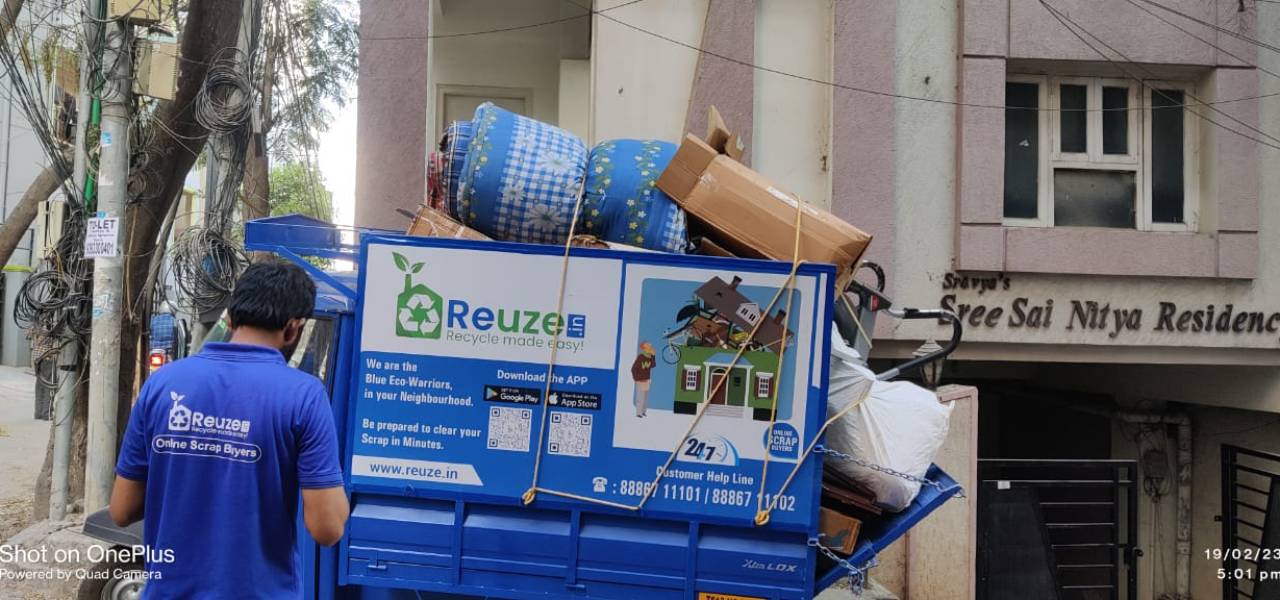 How our Scrap metal dealers or Kabadi service works:
1) Download Reuze App and book your Scrap collection service.
2) On the Day of your Pickup, our office personnel will coordinate with you until your pickup is done.
3) When to expect us, our field crew will call you approximately 01 Hour before arriving.
4) If you're available, keep the unwanted Scrap ready and in one place, or else tell them to Reschedule.
5) Our staff will sort, weigh, create a bill, pay the amount, and take the things.
6) Once the job is finished, we will request you to give your feedback, as it encourages our team spirit.
If you have any query or concern related to our Scrap collection & recycling Services, please connect with us on WhatsApp or call us at 88867 11101 / 88867 11102.
We appreciate your Support for Ethical Recycling.
Team
Reuze.in