About us
Welcome to Reuze: Hyderabad Scrap Buyers!
Welcome to Reuze, your go-to online scrap buyers in Hyderabad! We are a leading company dedicated to promoting sustainability by providing convenient and reliable solutions for recycling and repurposing scrap materials.
At Reuze, we are passionate about sustainability and the responsible management of waste. We believe that recycling and repurposing are essential practices for a greener future, and we are committed to creating a positive impact on the environment through our scrap buying services.
At Reuze, we understand the importance of responsible waste management and the need to reduce our environmental impact. We offer a seamless online platform where you can sell your scrap items, including but not limited to electronic waste, battery scrap, paper scrap, plastic scrap, metal scrap, and more. Our process is simple, efficient, and transparent, allowing you to easily convert your scrap into cash while contributing to a cleaner and greener environment.
The Best customer service is where the customer enthusiastically recommends the service to others. It simply works.
Our team at Reuze consists of dedicated and knowledgeable professionals who are experienced in handling all types of scrap materials. We purchase a wide range of scrap items, including paper, cardboard, plastic, metal, electronic waste, and more. By buying scrap materials, we aim to prevent them from ending up in landfills and contribute to the circular economy by promoting recycling and resource conservation.
Our team of experienced professionals ensures that you receive fair and competitive prices for your scrap items. We value integrity and strive to provide exceptional customer service, making your experience with us smooth and hassle-free. We are committed to promoting the principles of the circular economy, where materials are recycled, repurposed, and reused to reduce the demand for raw materials and minimize waste.
One of the key values that drives us at Reuze is integrity. We believe in transparency and fairness in all our transactions. When you sell your scrap to us, you can trust that you will receive a fair price based on the current market rates. Our pricing is competitive, and we strive to provide the best value for your scrap materials. We also follow ethical practices and comply with all relevant laws and regulations related to scrap buying and recycling.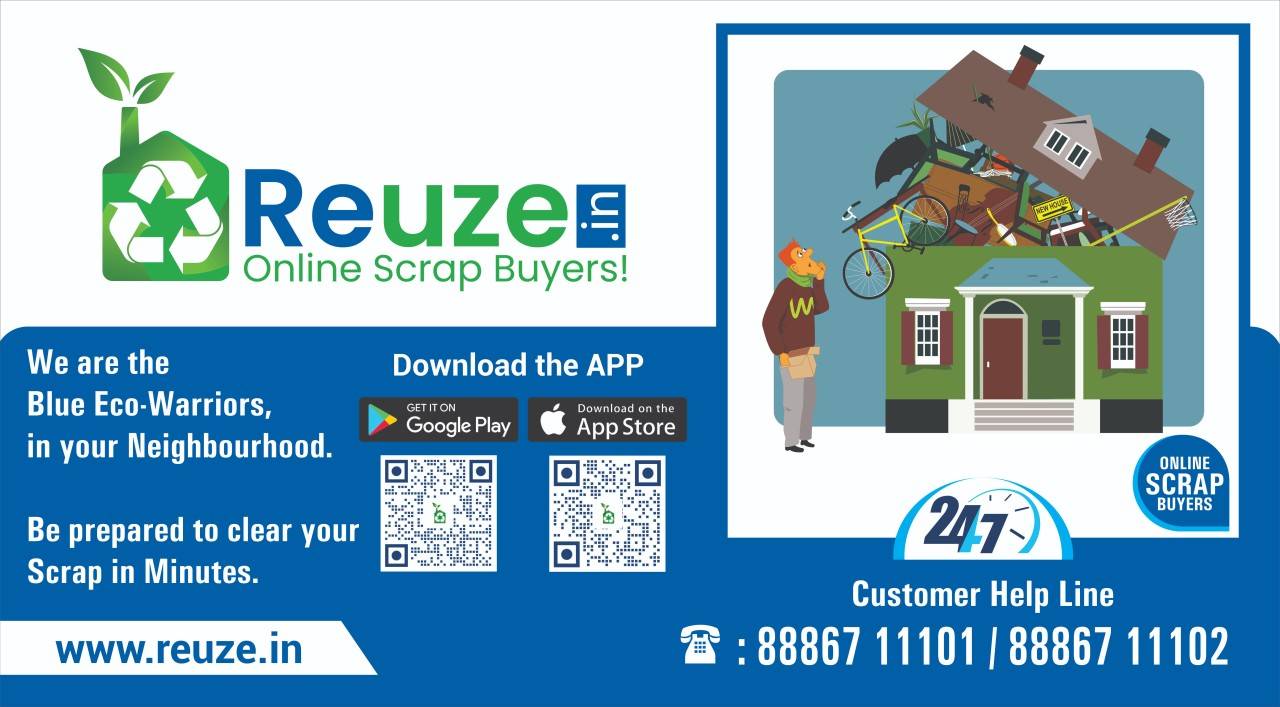 Convenience is another important aspect of our services. We understand that our customers lead busy lives, and we aim to make the process of selling scrap materials as easy and convenient as possible. With our online scrap buying platform, you can sell your scrap from the comfort of your home or office. Our website is user-friendly, and you can quickly upload details of your scrap items and receive a quote. Once you accept the quote, we arrange for the pickup of the scrap materials from your location at a time that is convenient for you.
At Reuze, we are committed to providing excellent customer service. Our team is always ready to assist you with any questions or concerns you may have. We value our customers and strive to build long-term relationships based on trust and reliability. We take pride in our prompt and efficient service, and we aim to exceed our customers' expectations in every interaction.
Environmental sustainability is at the heart of our business. We are dedicated to minimizing the negative impact of waste on the environment and promoting a more sustainable future. By buying scrap materials and facilitating their recycling, we contribute to conserving natural resources, reducing energy consumption, and minimizing greenhouse gas emissions. We are proud to be part of the solution to the global waste management challenge and strive to create a positive impact on the environment and society.
By choosing Reuze as your online scrap buyer in Hyderabad, you can be confident that you are making a positive impact on the environment while also generating income from your scrap items. Join us in our mission to create a more sustainable future by selling your scrap to Reuze today!
Our steps to acquire your trust
1)    Doorstep Pickup.
2)    No Rescheduling.
3)    Accurate weighing.
4)    Quick & Easy Payment.
5)    Best value for your Junk.
6)    Simple and Easy Booking.
7)    Well-trained in-house staff.
8)    Safe & Easy E-waste Disposal.
In conclusion, Reuze Online Scrap Buyers is a trusted and reliable platform for selling scrap materials. Our team is committed to sustainability, integrity, convenience, and excellent customer service. We are proud to be part of the recycling ecosystem and contribute to the circular economy by buying scrap materials and promoting responsible waste management practices. Join us in our mission to create a greener future by selling your scrap to Reuze. Together, we can make a difference!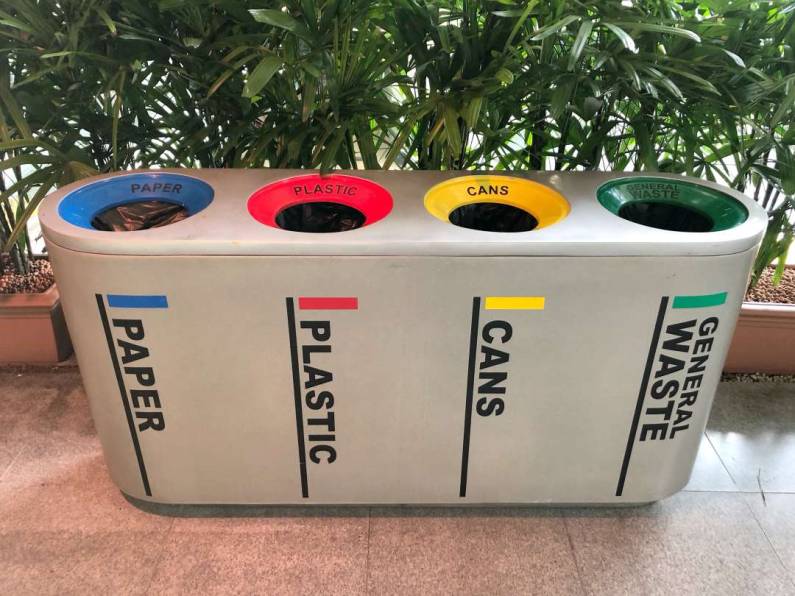 Contact us now to learn more about our services and how you can sell your scrap items with us. Together, let's make a difference for a greener tomorrow!
If you have any queries/concerns related to our Scrap pickup services, please go through the FAQ or connect with us on WhatsApp or call us at 88867 11101 / 88867 11102.
We appreciate your support for Ethical Recycling.
Team
Reuze – Online Scrap Buyers!