Electronic waste Recycling
In an era of rapid technological advancement, more and more highly sophisticated electronic items are being invented and available in the market. New models arrive and most residential and commercial entities are always ready to replace their old electronic gadgets with new ones, even as the old one appears to be working fine. The latest version of the electronic item always provides additional features that make it seem too enticing to resist.
Nowadays Electronic devices are still being developed by technology pioneers to improve our quality of life in every imaginable way. However, we appear to be all too prone to throwing out the already-used electronic equipment. No matter how happy we've been with them so far, that doesn't matter now.
Just consider the idea of a "smart home" It's obvious how many electronic devices can do anything, from providing security to turning on and off lights to brewing fresh coffee before waking up. Unfortunately, a large amount of electronic waste is being taken off by owners as junk. Laptops, mobile phones, computers, and smart tablets are the best examples of this.
Write the Importance of E waste recycling in Hyderabad?
Electronic waste or (e waste) output in India is increasing at an alarming annual rate of one-quarter of the current rate, with Hyderabad itself recording 25,000 MT each year, making it the country's sixth-largest e waste generator.
However, studies show that only about 25% of electronic waste generated is correctly managed by authorized Recyclers in the country. According to experts, numerous unlicensed holders, such as many local scrap shops / local e waste buyers nearby acquire huge amounts of electronic waste regularly and dismantle it incorrectly, creating a risk to everyone.
Recycle your E waste to Renew the Environment.
A major cause of worry is the shortage of authorized scrap buyers and dealers and their concentration in urban areas. This is one of the reasons why not all e waste is disposed of appropriately.
Authorized electronic scrap dealers follow government guidelines to manage electronic waste disposal safely, and we urgently need them as the country faces health and environmental hazards. The E waste collection and recycling centre processes E waste from end to end, protecting the environment and collecting as much useable material as possible from Scrapped electronic equipment. Modern technology is used to recover precious materials such as gold, cadmium, old aluminium, silver, and copper from electronic waste.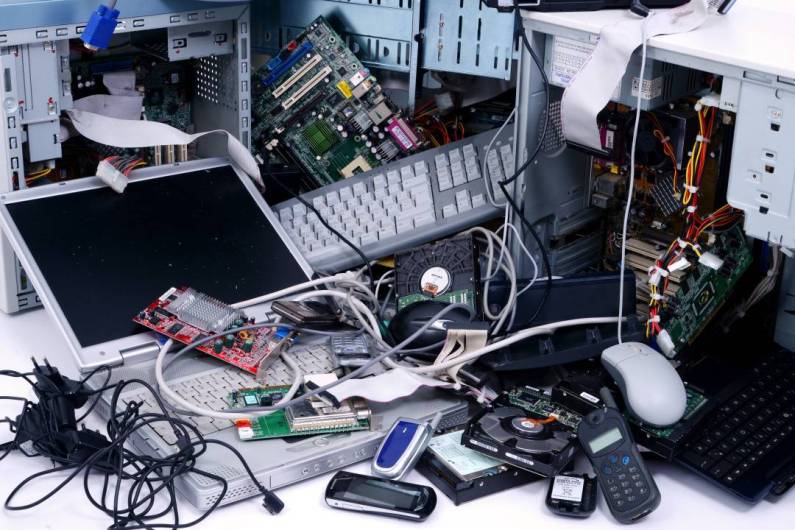 Looking for electronic scrap dealers in Hyderabad?
Although there are numerous e-waste dealers in the city, very few of them are reliable and specialize on providing recycling services for electronic scrap. Reuze is one of them. We often accept a variety of electronic devices and will disassemble them for recycling and appropriate disposal.
Our old electronic scrap buyers service brings you cheer. We are specialized in e waste recycling, segregation, collection, and dismantling.
Visit our website or download Reuze App and go through the scrap prices we offer, if you're satisfied with the prices, book your pickup request online to dispose of your unwanted electronic waste. Sign up as a volunteer who cares about the ecology. We always maintain high level of transparency in booking, weighing, billing and payment process. You will always find us you're gathering and recycling partner for e waste.
Our objective is to raise public awareness about electronic waste management at the source, particularly about e waste disposal at the doorstep, and to seek their help in transforming an unorganized sector into an organized one.
In Hyderabad, we are registered as electronic scrap buyers and dealers. Now Electronic scrap collection and recycling in your Neighbourhood is quite simple. We as Reuze scrap dealers remove almost all types of electronic waste including old computers, printers, xerox machines, desktops, old laptops, mobile phones, or any type of e waste in a single visit. Whether it's running or dead, we simply collect it for dismantling and recycling.
Benefits of Reuze electronic Scrap buyers and dealers
1) 24/7 Customer Helpline.
2) We Recycle your electronic Scrap.
3) No rescheduling, Free pickup service.
4) Perform any heavy lifting on our own.
5) Our price list is based on market value.
6) Handy mobile App for your convenience.
7) Our branches are spread all around the city.
8) Digital Weighing Machine up to 200KG capacity.
9) Our personnel are kind and well-trained to serve you.
Our electronic Scrap buyer service in Hyderabad will collect anything from anywhere in the city. We reach your location on your booking day itself, there will be no rescheduling from our side, you can find us in your Neighbourhood, as electronic scrap dealer.
Looking for E waste recycling near me to remove your Scrap from individual houses, Apartments, Societies, office Scrap, laboratories, warehouses, Schools, Colleges, Institutes, Hospitals, Clinics, etc., Download our Friendly App Here, it will take a few seconds to book your pickup request and we will be on our way to serve you.
How our Electronic Scrap dealer Service Operates
1) We are known as electronic scrap dealer in Nizampet, Hyderabad. We don't charge, we pay for your scrap.
2) Download our Reuze App or through the website book your Pickup request online.
3) On the Day of your Pickup, our office personnel will coordinate with you until your pickup is done.
4) When to expect us, our field crew will call you approximately 01 Hour before arriving.
5) If you're available, keep the unwanted junk ready and in one place, or else tell them to Reschedule.
6) Our staff will sort, weigh your electronic scrap, create a bill, pay the amount, and take the things.
7) Once the job is finished, we will request you to give your feedback, as it encourages our team spirit.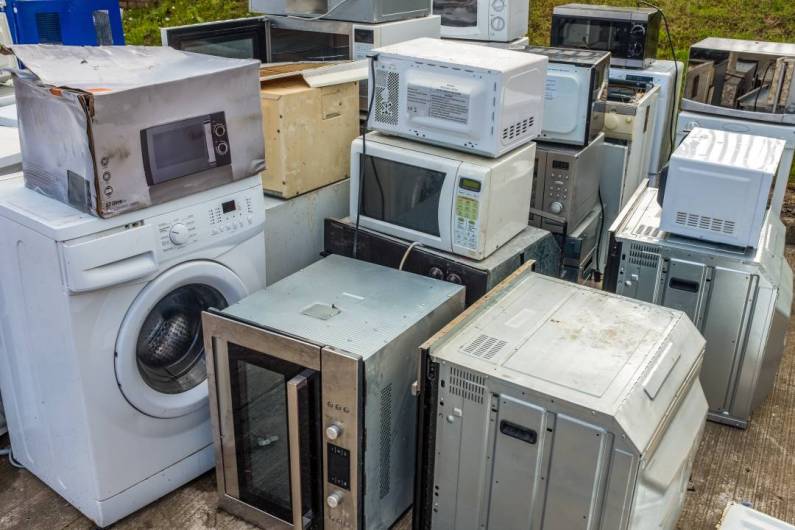 If you have any query or concern related to our e waste recycling services, please connect with us on WhatsApp or call us at 88867 11101 / 88867 11102.

We appreciate your Support for Ethical Recycling.
Team
Reuze – Online Scrap Buyer!