Did you buy a New Mattress online? It could signify you're ready to dispose of your old one. But the question here is how to get rid of your old mattress. Alternatively, how can we give away recycling? Let us look into it.
The common belief is that on average, mattresses should be replaced every 8 years. But certain mattresses are strong enough than others. Some will need to be replaced sooner, usually after 6 years, while others can last up to 10 years. Meanwhile, with proper care, memory foam and latex mattresses can last up to 15 years. These are merely the average lifespans of each mattress type. The lifespan of a mattress can vary greatly depending on factors such as the design of the mattress, the materials used to make it, how well you care for it, and the type of environment it is exposed to in your bedroom.
Donate your used mattresses
Most of the time, if your mattress is in good condition or reusable and you're willing to donate, then getting rid of an old mattress can be difficult. You have to look everywhere and ask everyone you know, to find out who will collect and where you can donate, but you will often be perplexed. You have one of the best options is to donate it to someone or an NGO, which will assist a needy family meets their needs at home.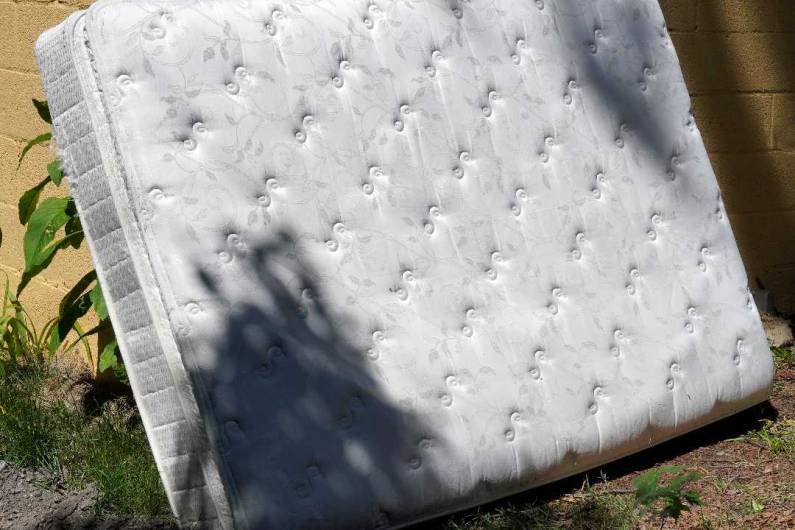 Another thing is if you're mattresses are not in a reusable condition then there are numerous reasons why it is mandatory for you to recycle used mattresses:
1) We can't even walk down the street.
2) It is difficult to fold due to its compact size or shape.
3) Can't keep with us for a long time because it takes up so much space.
4) Moving from one place to another within the house itself is one of the most challenging tasks.
Therefore, recycling a mattress is a better option. However, the same problem still exists regarding who will collect your mattresses for recycling and how the process will work.
Mattress Disposal Services in Hyderabad
Businesses that deal with mattresses in Hyderabad periodically maintain an exchange offer to persuade customers to purchase new ones while giving away old or used ones, but they prefer to collect only reusable types.
Mattress recycling is not an easy task. There are numerous procedures to follow, from collection to responsibly disposing of your old mattresses. It's more difficult because of health hazards like dust mites and years' worth of dead skin cells on the mattresses. However, there are ways to reuse and recycle your old ones.
Recycle your Mattress at a disposal cost.
Our mission is to recycle anything from anywhere, and our service will go beyond your expectations. We are the Eco-warriors you are looking for. Our business model is based on business cum social. We promote social activities in the community. We have a specialized department that handles old and used mattresses. If you are willing to dispose of your old mattress, we will take care of it.
If the condition of your used mattresses is good. We will collect it from your doorstep at no cost for donation purposes. We are collaborating with numerous local NGOs to distribute your giveaway reusable stuff, particularly mattresses. It is too expensive for poor families to afford, but they fulfill their needs from an old one.
However, if your mattresses are no longer usable, we will collect them for recycling at a reasonable disposal fee. Our recycling facilities ensure that up to 60% of waste is recycled, reused, or otherwise responsibly disposed of rather than dumped.
If mattresses are still in Reusable condition, we collect them for donation; otherwise, we recycle them at a fair disposal cost. Wants to dispose of your old used mattresses for donation purpose or for recycling, we recommend you share some photos on our WhatsApp or call us at 88867 11101 / 88867 11102 for any other query. Our team will get back to you with an appropriate solution for your mattress's disposal.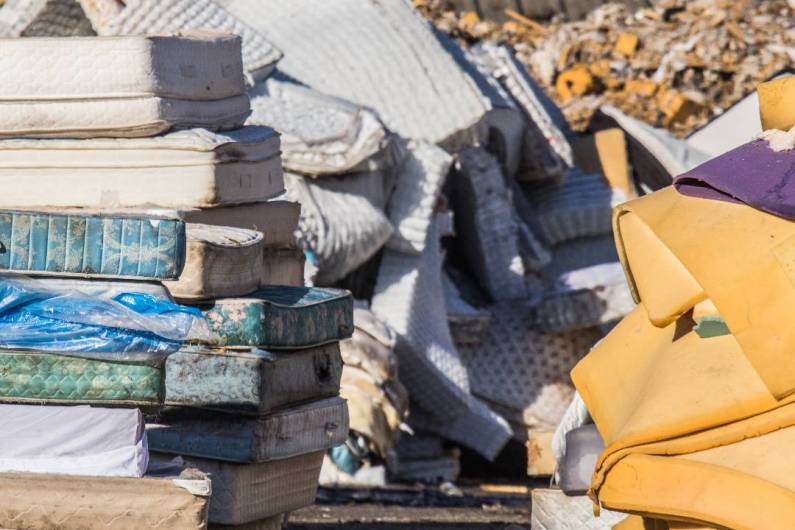 How our Scrap Pickup Service Operates
1) We are known as Scrap Buyers in Kondapur, Hyderabad. We don't charge, we pay for your Scrap.
2) Download our Reuze App or book your Scrap Pickup request online through the website.
3) On the Day of your Pickup, our office personnel will coordinate with you until your pickup is done.
4) When to expect us, our field crew will call you approximately 01 Hour before arriving.
5) If you're available, keep the unwanted Junk ready and in one place, or else tell them to Reschedule.
6) Our staff will sort, weigh your Scrap, create a bill, pay the amount and take the things.
7) Once the job is finished, we will request you to give your feedback, as it encourages our team spirit.
If you have any query or concern related to our Mattress disposal Service, please check our FAQ or connect with us on WhatsApp or call us at 88867 11101 / 88867 11102.
We appreciate your Support for Ethical Recycling.
Team
Reuze - Online Scrap Buyers!